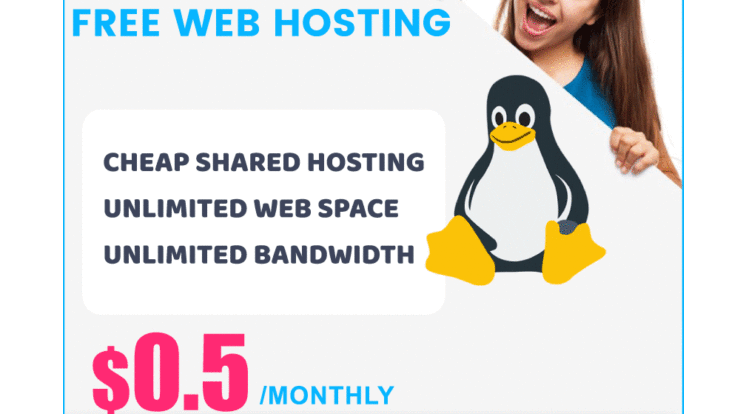 Hostpoco.com come's with purely Linux cPanel based free Web Hosting included with all standard hosting features.
Hostpoco.com have perfectly set the platform in the form of free web hosting for begineers, they can learn what hosting is and how easy to handle tasks related with our control panel. Also we offer freedom to clients to upgrade their service to any higher plan from free hosting to high config paid hosting plans. I am sure that no one can do that but our intention for doing this is just have of free learning experience for such begineers. We have HDD and SSD hosting platforms starting from $0.5 Per monthly based with unlimited features. So if you are looking for a long term, reliable and professional shared hosting server, do give us a try. We have 30-day money back policy applied to all customers. You are absolutely safe when signing up with us.
Hostpoco.com is a Cheap & BUDGET, yet FAST and RELIABLE web hosting provider. We have staffs available TRUELY 24/7 to provide nearly instant support to all of our customers when they need. You can be certain that your site almost have zero down time as long as you have an active service with us. We own our web server, which is an advantage for our customers since we immediately react if there is anything unusual with the server, or if any customer need to install custom software.
Features Comes With Shared Hosting Plans :
– cPanel as control panel
– Website Builder (Standard+Pro)
– Softaculous single script installer
– Unlimited space
– Unlimited Bandwidth
– Cloudflare
– Free SSL certificates
– PHP Selector (5.x-7.x)
– ModSecurity
– SSH For SSD Hosting Only
– Dedicated IP (optional, $2/month)
– CloudLinux
– 24/7/365 Support
– 99.9% Guaranteed Server Up-Time
– Antivirus and Mal-ware Protection
– DDOS protection enabled
– No Contracts, No Catch
– 30 Days Money Back Guarantee
– Free Migration Service
– Max RAM Assigned
– Multiple GEO locations
– Free Setup
Hostpoco.com : Budget Hosting Provider | Cheap Hosting Provider | Cheap cPanel Hosting | $1 Unlimited hosting | Fast SSD Hosting | Money back Hosting | Best Seller hosting | ideal free hosting | free web hosting
Thank you.